Signosoft uniquely offers two types of signatures – digital and biometric. Which one do you need?
Digital signature
In the first place both types of signatures that you can use with Signosoft are guaranteed signatures. In that case the digital one is uniquely associated with the signer, who can thus be traced back. Moreover it is an advanced and secure type of electronic signatures with the possibility of multi-factor verification (SMS token, password-protected link, etc.).
In addition, a unique digital certificate is encrypted into the document for extreme security. It ensures the authenticity, integrity and unquestionability of the data and their legal binding nature. Likewise any subsequent change in the data is easily detectable.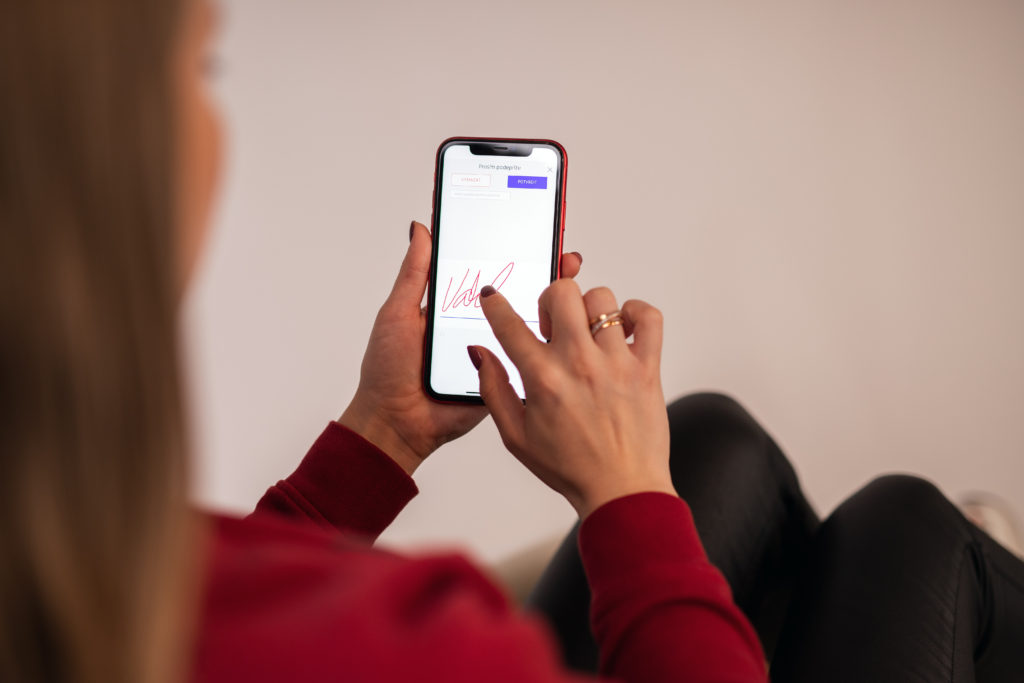 Biometric signature
In contrast, a biometric signature combines a number of parameters such as speed, acceleration, pressure or signing time. This guarantees the originality and uniqueness of the person's signature. As a result it is not just about how the signature itself looks, but also about how it was created. Thus how fast the signer moved his hand, what pressure he put on the pad, etc. Such biometric characteristics can be easily captured using a touch screen, finger, stylus, or signature pads. Subsequently, they can be converted into data and evaluated together with the form of the signature itself.
After all the result should be truly unique, specific to each individual and inimitable to anyone else. The characteristics are hash-encrypted until signed. This allows forensic experts to examine it to prove its authenticity.
Did you find out what type of signature is right for you? If not, you don't have to worry about making decisions. In the Signosoft application, you can leave the selection to the signer. Try our solution now and for free and see for yourself.