Still haven't implemented an electronic signature in your business? It's high time to do it.
It is likely that you are already using an electronic signature in other areas of your life, such as signing a shipment or an online telephone contract. Acceptance of the process of el. signing up in your business will help to solve many operational challenges and also improve security and reduce the mistakes that occur so often.
Why do you need an electronic signature?
1. eSignatures are secure and trustworthy
SMEs often have to send confidential, even sensitive information or data to be signed and sent back. It is important to know that you can do this safely. Whether it's a new lease, invoice or purchase agreement that requires a signature, digital execution means that sensitive documents are encrypted and maximally secured.
2. You get a clear digital audit trail
A comprehensive digital audit record is another advantage of using eSigning in your business. Knowing who signed your document and when is one of the many benefits. At the same time, the audit trail records all actions that anyone will take after signing the document. It cannot be changed until after the signature.
3. eSignatures save you time
There is a pressure for speed and efficiency in so many areas of business. Electronic signatures reduce paperwork and mean you can get signed documents back from colleagues and clients much faster and more efficiently. They also reduce the likelihood of mistakes that can slow down your business.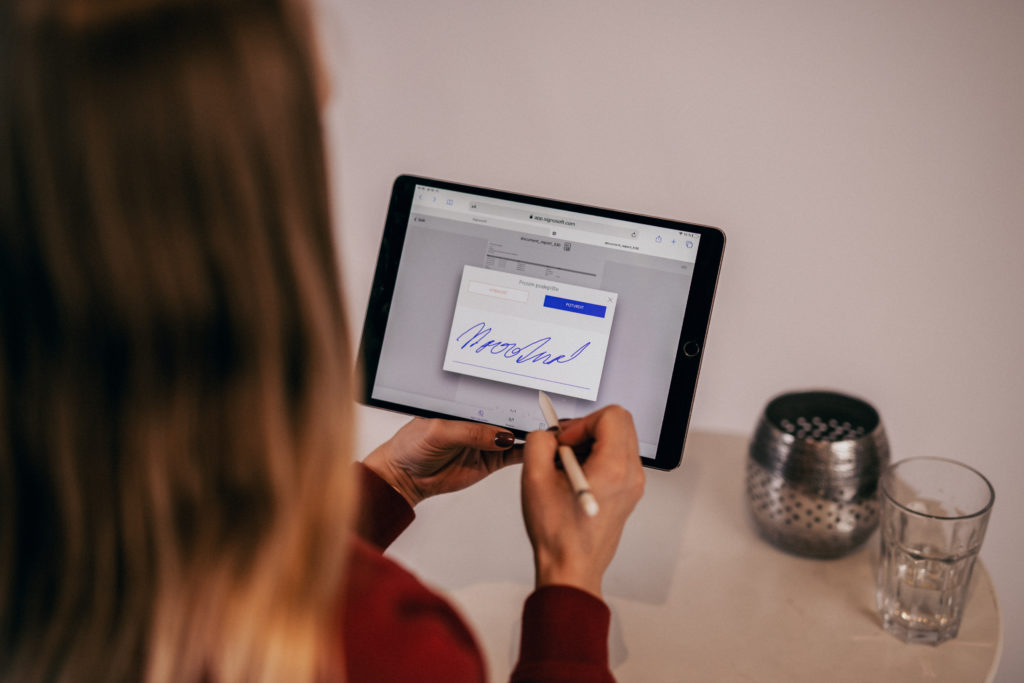 4. Customers perceive eSignatures positively
Integrating the electronic signature process into your business will give you a more efficient billing and payment process, as well as an easier way for your business to communicate with other organizations, employees, and customers. The electronic signature solution demonstrably improves the customer experience.
5. It is easily integrated to your current systems
Implementing a new process can sometimes cause disruption and slowdown. The good news is that electronic signing can be integrated into any systems and applications your business already uses. You can create documents in a variety of formats and then upload them to a variety of file-sharing sites.
6. eSignatures are convenient and versatile
Companies have customers, employees and contacts from all over the world. It is therefore logical that you are able to send documentation to anyone and anywhere so that they can sign electronically at a time that suits them. If they are on the go, they can then quickly and safely send signed documents back via smartphone or tablet.
Summary: do you need eSignature?
It is clear that the traditional paper signing process no longer works for the modern way of doing business and fortunately the introduction of electronic signatures in your company is quick and easy. With the many benefits of digitizing your signing processes, switching to eSignatures should be the next natural step in your business.
P.S. Haven't we convinced you yet that it makes sense to start signing electronically? Register for free and try our application on 5 documents.